CHILD AND YOUTH CONFERENCE 2019
The International Institute of Knowledge Management welcomes you to the World Conference on Child and Youth 2019 which will be held from 04th– 05th July in Colombo, Sri Lanka. The benefits to society of investing in children and youth are wide-ranging and long term. Investing in children and youth today is investing in the future stability, quality of life, and economic self-sufficiency of the society. CCY 2019 conference will bring together researchers, educators, academicians, and child and youth care practitioners from around the world to find out solutions for the challenges of children and youth.
CALL FOR

PAPERS
---
"Well-being and Life Chances of Children and Youth in an Interconnected World: A Life Course Approach"
The reality is that children and youth develop and flourish under widely varying social, cultural and material circumstances both within and across societies. This reality has become increasingly more complex in recent decades due to unprecedented changes that are occurring on a global scale. Increasingly people and families have shown greater mobility, moving across internal divisions (e.g., internal migration) and national borders either voluntarily or involuntarily.
Children and their Families
Child Development (0-8 years)
Assessment in Early Childhood Education
Diversity in Early Childhood Education
Pedagogy in Early Childhood Education
Professionalism in Early Childhood Education
Special Needs and Inclusive Education
Youth 
Youth and general education
School to work transition
Skill formation and youth employment
Career Development
Leadership
Activist Media Practice,
Prof. Siri Hettige
[Co -Chair]
---
Emeritus Professor of Sociology
University of Colombo
Sri Lanka
D. Bruce Carter, Ph.D.
[Co -Chair]
---
Associate Professor
Departments of Psychology and Human Development & Family Sciences, Falk College; Syracuse University
Syracuse, New York.USA
Sharanya Sekaram
---
Writer & Activist
Sri Lanka
Ashan Perera
---
UN SDG Action Award Winner 2018
Founder of The Road to Rights Youth-Led Organization
Sri Lanka
Career Development Workshop
---
"How to develop a child psychologically? (Raising mentally strong children)"
A session all the parents, Scientists, Activists and Teachers must attend. You will learn how to make your child ready for challenging future.
Time: 10.20 a.m – 11.20 a.m
Date: 05th July 2019
---
Resource persons
Dr. D. Bruce Carter
How to Protect Yourself from Cyberbullying?
---
Best interactive workshop type discussion on how to protect yourself and your beloved from Cyberbullying. After this session, you can help thousands of others to live Happily.
Time: 4.00p.m – 5.00p.m
Date: 05th July 2019
———————————————————–
"How to Develop a Youth to a Good Citizen Educationally, Sociologically and Professionally"
---
Time: From 4.00 p.m to 6.30 p.m
Date:  4th July 2019
Keynoter 01 : Prof. Siri Hettige
Date: 4th July 2019
Time: 10.25a.m – 11.10a.m
——————————-
Keynoter 02 : D. Bruce Carter, Ph.D.
Date: 4th July 2019
Time: 11.10a.m – 12.05p.m
——————————-
Plenary 01 : Sharanya Sekaram
Date: 4th July 2019
Time: 01.05p.m – 01.35p.m
KNOWLEDGE – NETWORK –AWARDS
– 100 presentations and posters
– Networking and knowledge sharing spaces
– International publication opportunities
– International partner's discussion
– Career Development discussions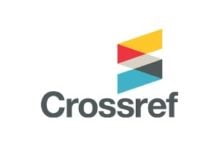 Conference Proceedings
All accepted abstracts for the World Conference on Child and Youth 2019, will be published in the conference abstract book with an associated ISBN 978-955-3605-43-6.
All full papers sent for conference proceedings will be subjected to double blind reviewing process and will be published electronically with an ISSN in the proceedings with a DOI Number (DOI prefix: 10.17501).
Accepted papers published in conference proceedings will be submitted to Google Scholar, Scopus and Thomson Reuters for possible indexing.
Journal of Learning Disabilities
The Journal of Learning Disabilities (JLD), a multidisciplinary, international publication, presents work and comments related to learning disabilities. Articles cover such fields as education, psychology, neurology, medicine, law, and counseling.
Online ISSN 1538 – 4780
Editor in Chief Stephanie Al Otaiba
Publisher SAGE Publishing
Journal Link https://journals.sagepub.com/home/ldx
Indexed in Scopus, Social Sciences Citation Index (Web of Science), MEDLINE, Clarivate Analytics: Current Contents – Physical, Chemical & Earth Sciences and many more
Studies in Educational Evaluation


Online ISSN 0191-491X
Editor in Chief P. Van Petegem
Publisher ELSEVIER
Journal Link https://www.sciencedirect.com/journal/studies-in-educational-evaluation
Indexed in Scopus, Sociology of Education Abstracts, Research into Higher Education Abstracts and many more
The International Journal of Inclusive Education
This journal provides a strategic forum for international and multi-disciplinary dialogue on inclusive education for all educators and educational policy-makers concerned with the form and nature of schools, universities and technical colleges.

Online ISSN 1464-5173
Editor in Chief Roger Slee
Publisher Taylor and Francis Online
Journal Link https://goo.gl/9EkXD9
Indexed in SCOPUS®, Social Sciences Citation Index®, Australian Education Index (AEI); Australian Research Council (ARC) Ranked Journal List; British Education Index